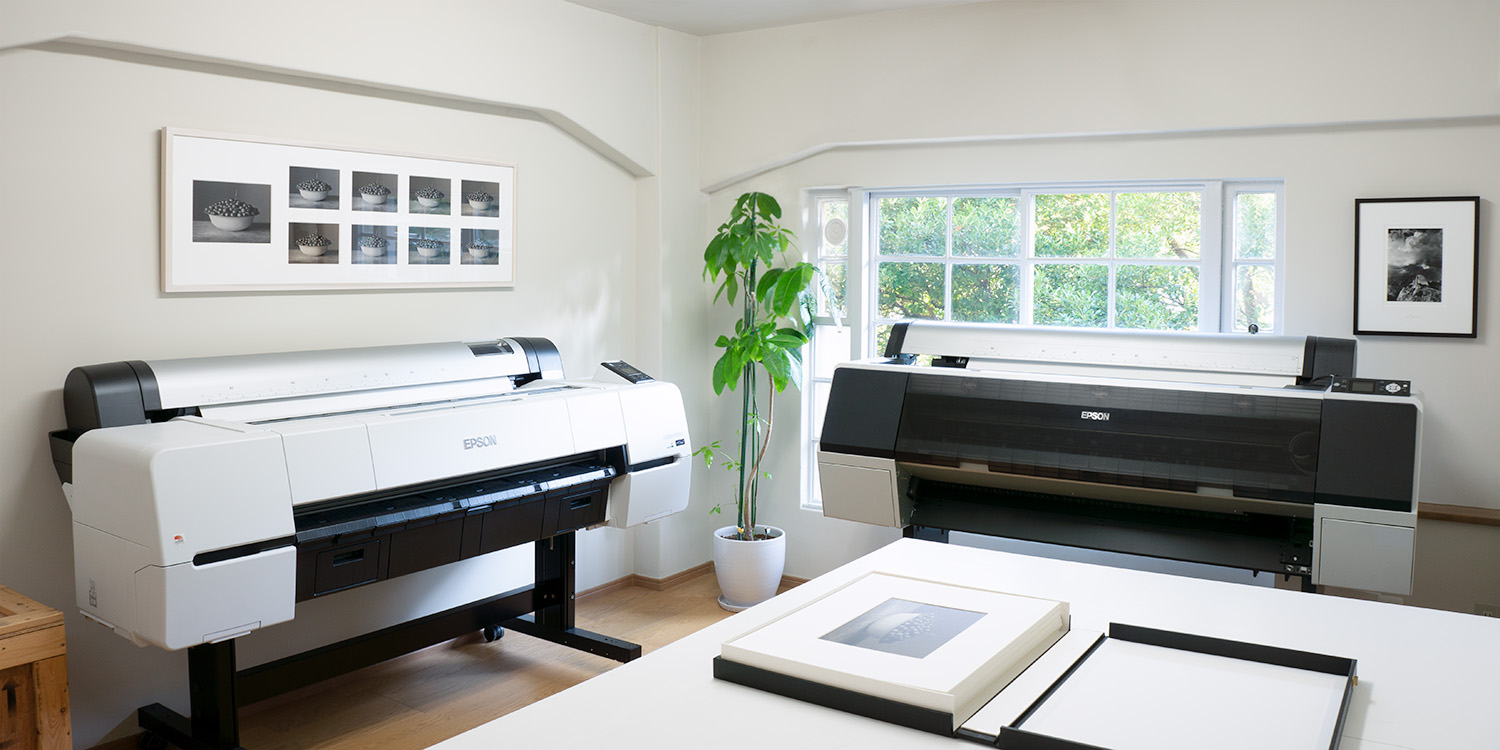 The Atelier Matsudaira offers the highest-quality inkjet printing services to photographers, artists, galleries and museums around the world.
For over 22 years in both Britain and Japan, Mitsuhiro Matsudaira, experienced printing director, has provided expert supports. He has a way of capturing the essence of subjects and maximising their aesthetic value.
Museum quality inkjet prints
for exhibitions and your own artwork.
© Hisaji Hara & Natsumi Hayashi
Premium monochrome prints
utilizing 7 shades of grey inks.
© Yamamoto Masao
Making digital negatives with
PiezoDN for alternative processes.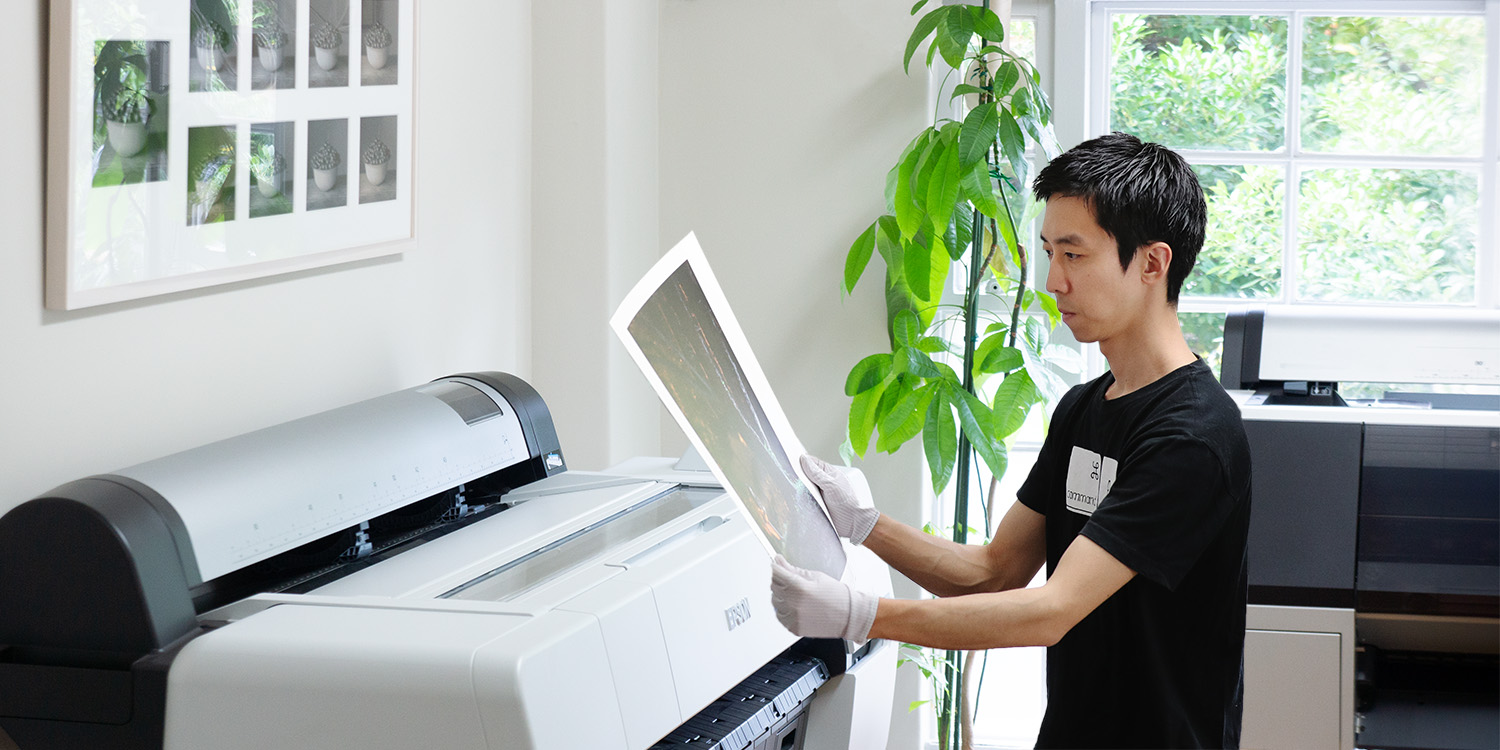 Artwork courtesy of Hisaji Hara & Natsumi Hayashi
All our bespoke printing services are carried out by our skilled printing director, who acquired not only digital prints but also gelatin silver prints and platinum prints.
Atelier Matsudaira is dedicated to offering a wide range of services for our customers from start to finish, including choosing the right paper, retouching, colour management.
It is important to know that your photographs convey your thoughts and intentions. We believe that your requirements will be met at Atelier Matsudaira.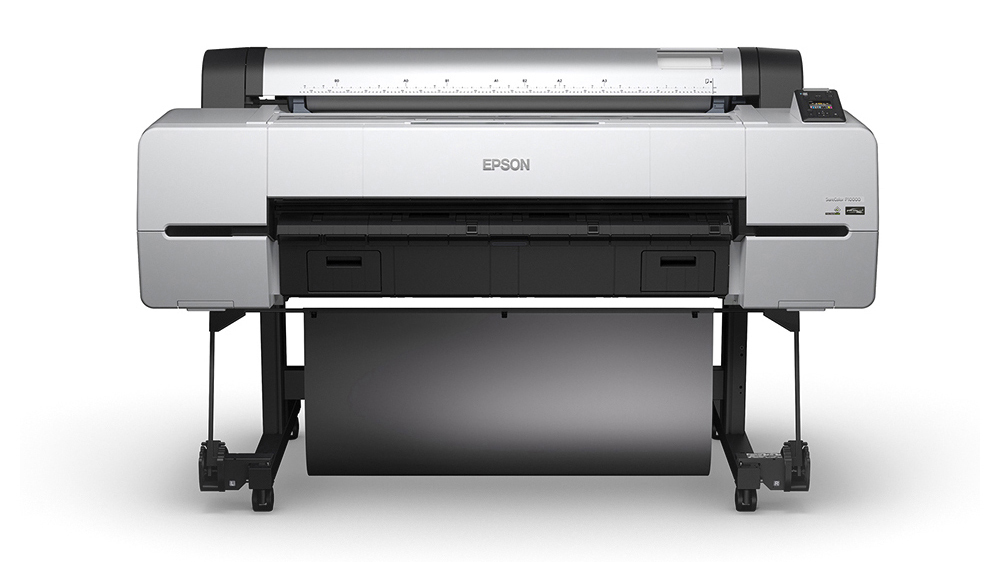 Large Format Inkjet Printers
With Epson SC-P20000 & SC-P10000, we offer a wide range of printing products, including exhibition prints and portfolios, as well as reprints of cultural assets. Epson Ultrachrome Pro K4 inks deliver exceptional tones, colours, stability and longevity, and outstanding productivity for prints up to 60"/150cm.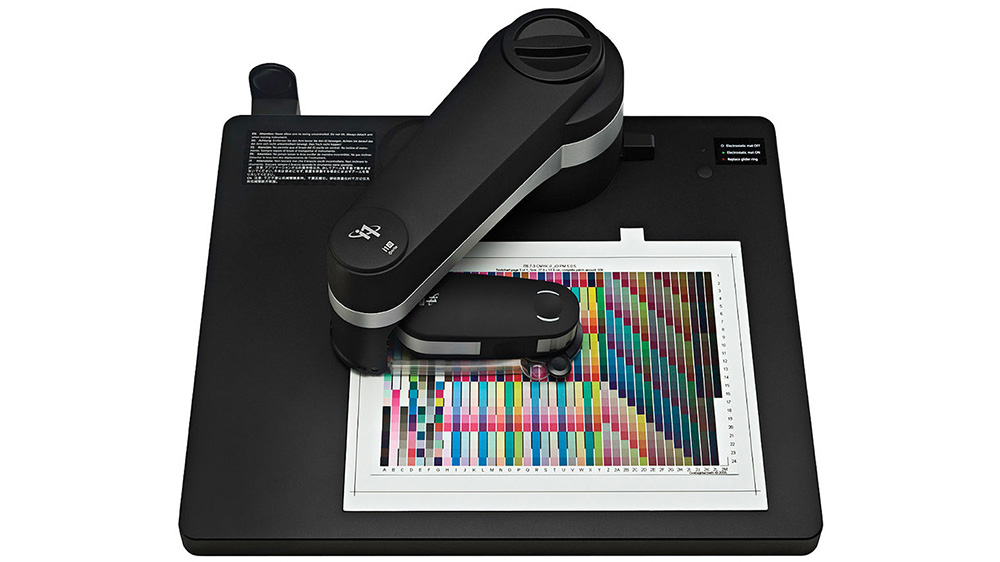 The Highest Level of Colour Management
To make your printout colours match those on your display, each file is inspected for colour and density with X-Rite i1i02. Black and white photography can also provide some stunningly beautiful images by adjusting its tonal range from highlights to shadows.
Archival Quality Printing Papers
In order to enhance the value of your artwork, in terms of beautiful tone, harmony and longevity, we select high quality papers, such as Hahnemuhle, Ilford and Canson, Japanese paper made by Ichibei Iwano (living national treasure), canvas etc.
Artwork courtesy of Yamamoto Masao
Using Epson inkjet printers loaded with monochrome inks developed in the United State, Piezography is the finest black and white digital printing system with a special printer driver. Piezography prints are made with a specialized printing process, utilizing 7 shades of inks, instead of 3 ink shades mixed with colour ink typically used before.
Creating a substantially smoother latitude, and sharply increasing shadow and highlight detail with excellent preservation.
Piezography Glossy – allowing a beautiful finish which is absolutely similar to the baryta-based silver gelatin print.
Piezography Matte – reproducing the sense of depth and the texture of the image.
M. Matsudaira, printing director, is dedicated to offering Piezography printing. That is the one-and-only premium monochrome printing that will maximize the value of your photograph.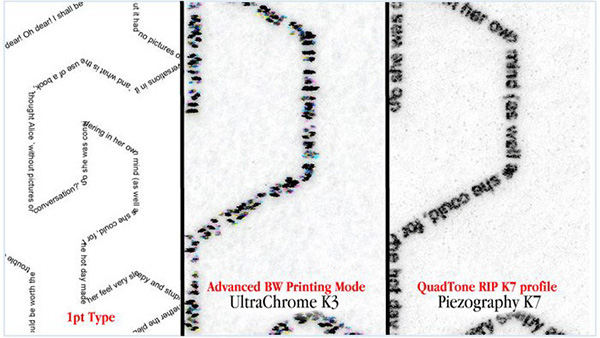 The Highest Resolution and Smooth Tonal Gradation
Combined with 7 shades of inks and a special printer driver, Piezography prints have the highest resolution, and small dots create smooth gradations and an ultra sharp finish.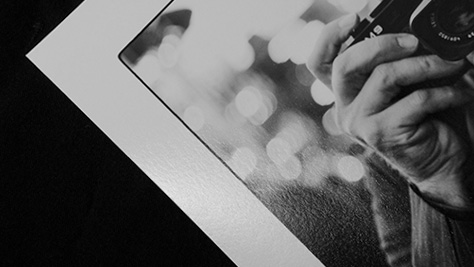 Gloss Finish Similar to Baryta-based Gelatin Silver Prints
Piezography glossy prints giving the best finish resemble baryta-based gelatin silver prints, allowing the white margins of the paper glossy without any appearance of bronzing.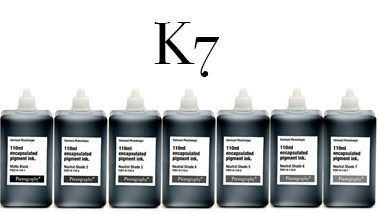 Piezography Inks with Longevity
Piezography is a brand of black and white carbon ink and does not use colour ink to print black & white photography, allowing superior light resistance.
n addition to Piezography k7 neutral inks, we also provide Piezography Pro which has two hues – warm and cool – to be blended together in endless tone combinations. Piezography Pro (the darkest dMax) is available from 2017 onwards at Atelier Matsudaira.
The Piezography brand of monochromatic inks are considered to be environmentally friendly and safe. No more harmful chemicals in a darkroom. To capture the essence of the subject and to enhance its existence value, we only select top-quality papers – beautiful tone and longevity – from all over the world.
Achieving a high dMax, utilizing acid-free and lignin-free paper (paper containing lignin becomes brittle and deteriorates), taking these two points as our standard, we strive to always provide gallery quality papers for our customers.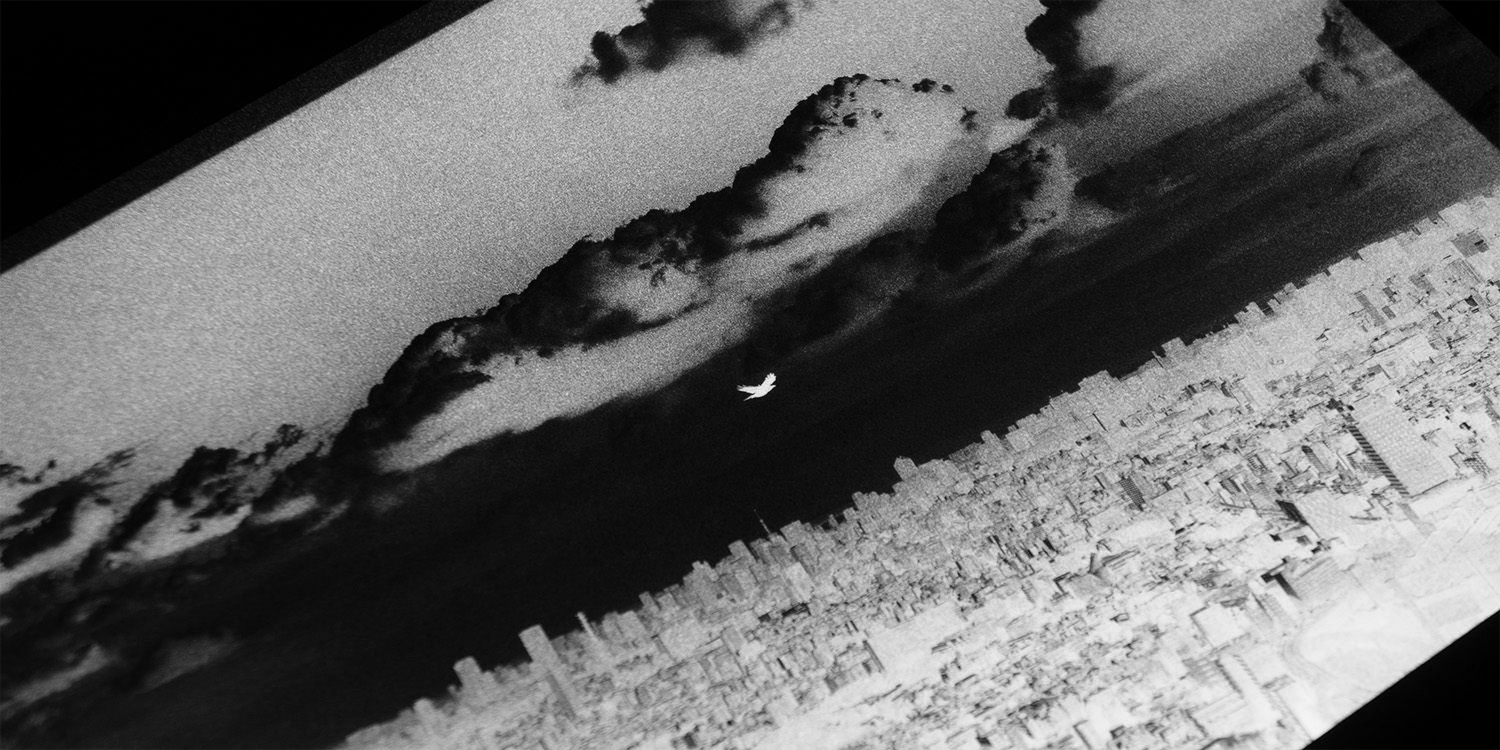 Artwork courtesy of Takehiko Nakafuji
アトリエマツダイラはピエゾグラフィー(PiezoDN)を使用して
最高品質のデジタルネガ制作をしております。
PiezoDNの特徴である高密度なドットと正確にコントロールできる階調再現性、そして極めて高いモニタマッチングを実現し、思い通りのアナログプリントを制作することが可能です。サイズは24インチ幅(610mm)まで対応可能。ご自身の暗室や現像方法など作業環境に合わせたカスタムキャリブレーションサービスをご提供しておりますので、プラチナプリントや銀塩プリントを始め、サイアノタイプや鶏卵紙などのオルナティブプロセス(古典技法)にもご利用いただけます。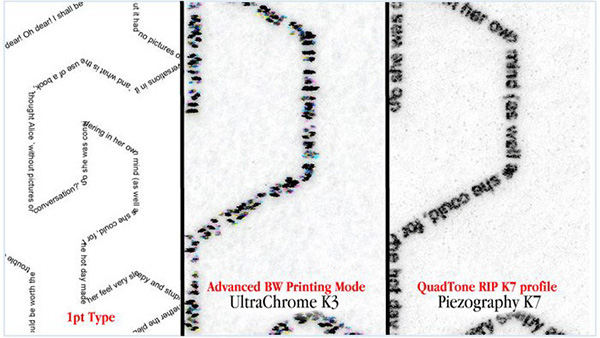 Piezographyの特徴である細かいドットの集まりが高密度のネガを生み出し、非常にシャープな仕上がりになります。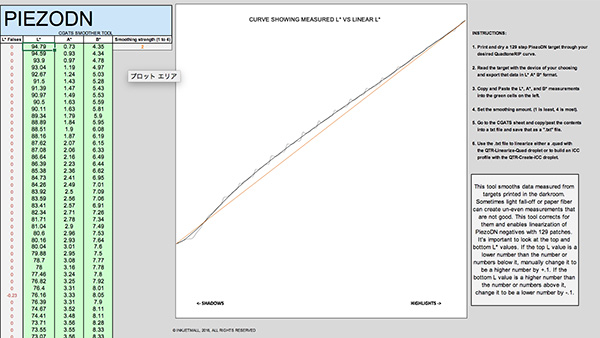 PiezoDNの技術でハイライトからシャドウまで無理なくより滑らか階調を再現し、非常に高いモニタマッチングも実現します。
銀塩プリントやプラチナプリントを始めとするプロセス、そして作業環境に合わせてカスタマイズしたデジタルネガを出力します。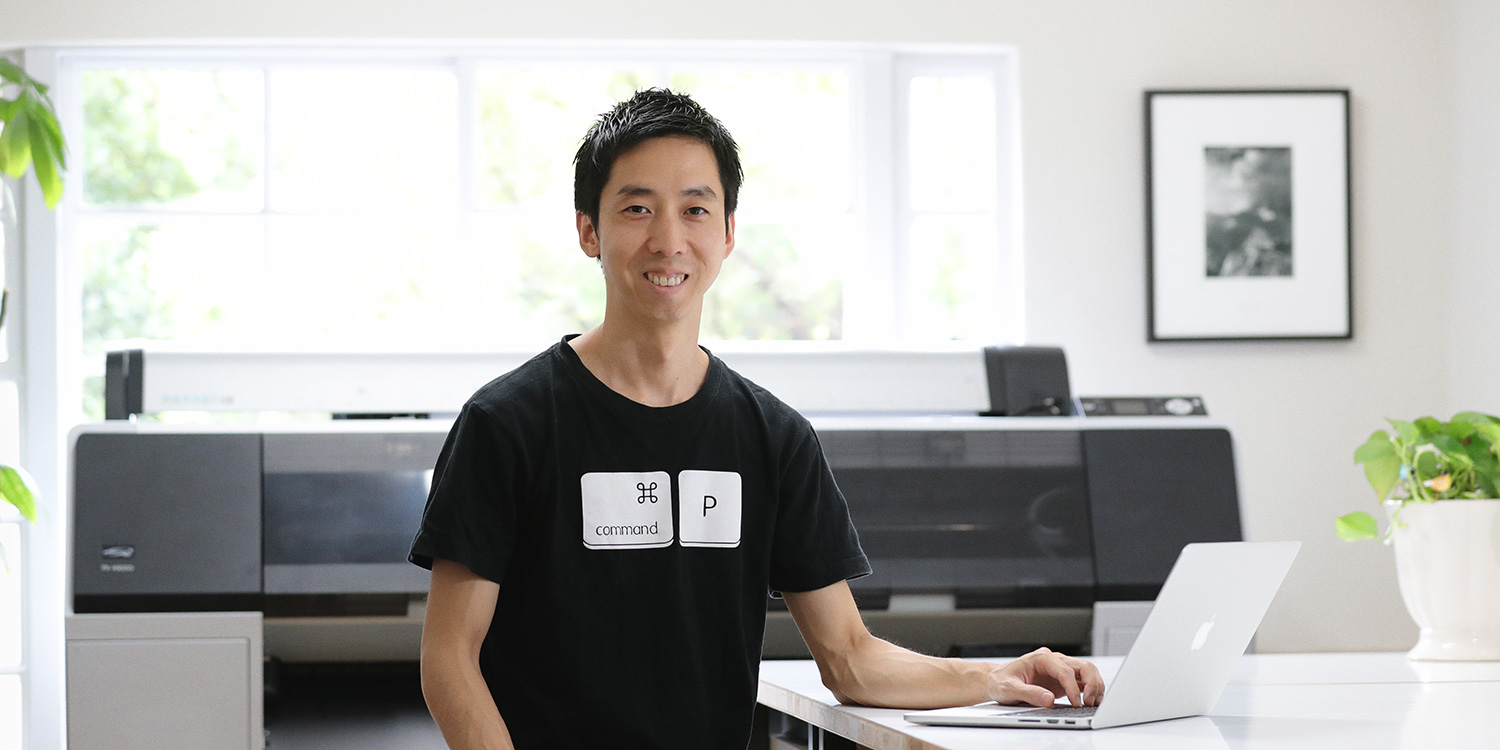 M. Matsudaira, our printing director, provides Online print workshops across Japan, introducing printmaking skills and techniques alongside sensitivity to printmaking. He will simply and nicely demonstrate step-by-step printing process and retouching in Photoshop.
As an instructor, he also gives seminars on printing at Universities, polytechnics and colleges, showing the depth and enjoyment of every aspect of printmaking.
He is an instructor of;
Tokyo University of the Arts
Tokyo Polytechnic University
ATELIER MATSUDAIRA (MATSUDAIRA INC)
Kiyosuryo Igo 203, 1-3-13 Shirakawa Koto-ku Tokyo, Postcode 135-0021
Phone 03-5245-1233
Business hours : Mon – Fri 9:00 – 17:00 (except national holidays)
Please make an appointment in advance.